One day courses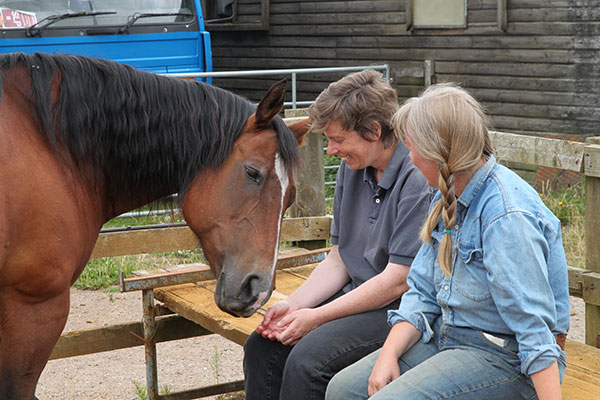 All one day courses are one to one or small groups. They are run regularly throughout the year – contact us to arrange a convenient date.
Choose from…
Running a Therapeutic Centre
Practical advice on starting up and running a centre. Including
choosing activities
funding
health & safety issues
choosing a therapy horse
working with volunteers
evaluating success
"An excellent workshop – I really enjoyed it and gained some really useful information."
How Horses Help People
How do horses help people, and how can we explain it to funders and purchasers? Including
different types of learning and therapy
what's so special about horses
expected client outcomes
how horses affect people
real case studies (confidentiality protected)
can the horses benefit too?
"I honestly found it one of the most beneficial courses I have been on to date"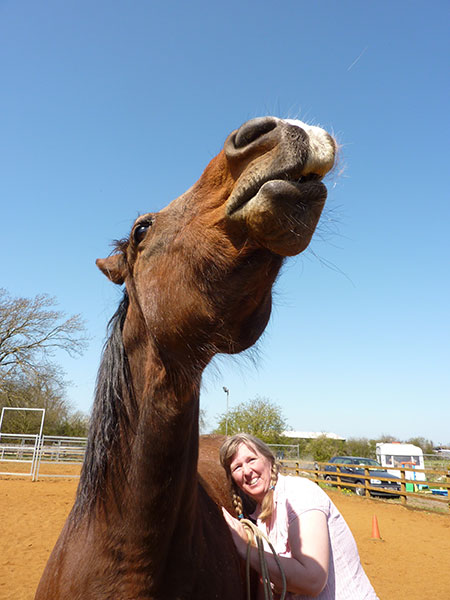 Horse Behaviour and the Role of the Therapy Horse
A look at the importance of understanding the horse's role as partner in our work, and making sure his needs are always considered. Including
a look at horse behavior
horses in human situations
how people affect horses
horses under pressure
keeping your therapy horse sane
parallels between working with horses and clients
"It has made me think a lot more about what the horse has to take on in his role as the therapeutic horse, and just how important it is for us to realize this."
Why Western?
At Horses Helping People we choose to use Western horsemanship and riding. Find out why we consider this the best option for our therapeutic centre. Including
introduction to Western
benefits to the client
benefits to the horse
groundwork and riding
western equipment
where to learn more
"Thank you for sharing so much knowledge and experience."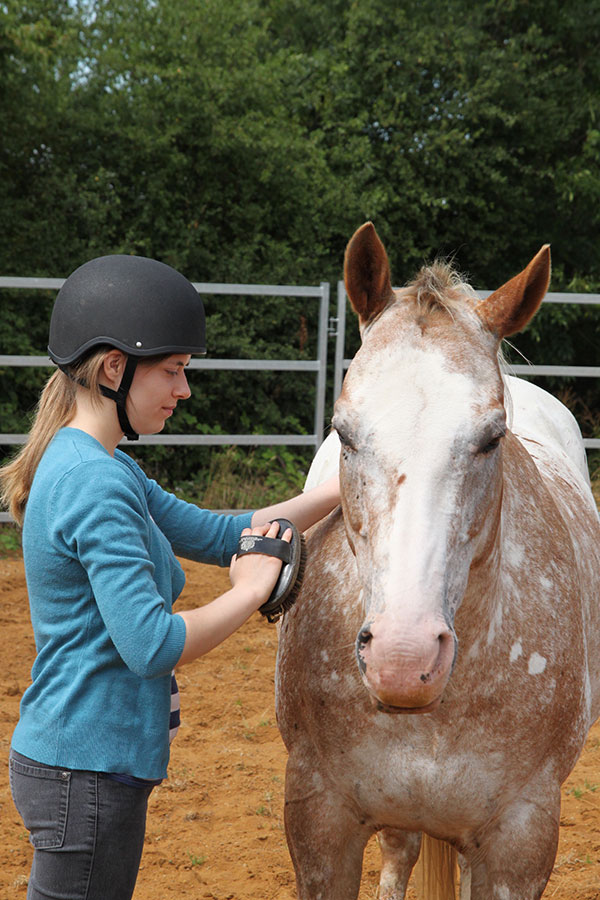 Therapeutic Horsemanship and Young People
A look at how therapeutic horsemanship works, and particular concerns for young people. Including
a suitable environment
safety and risk
link to the curriculum
every child matters
trigger factors
case studies
"I learnt so much yesterday and I can't wait to start to put it in to practice. On a personal level it has helped me to gain more self acceptance and become more determined to stick to my beliefs."


Anything else you want to learn? Contact us for an individual course covering your learning requirements.
Booking
Cost: £180
Contact us for a date and booking form. £80 deposit (non refundable) required to confirm booking.