What we do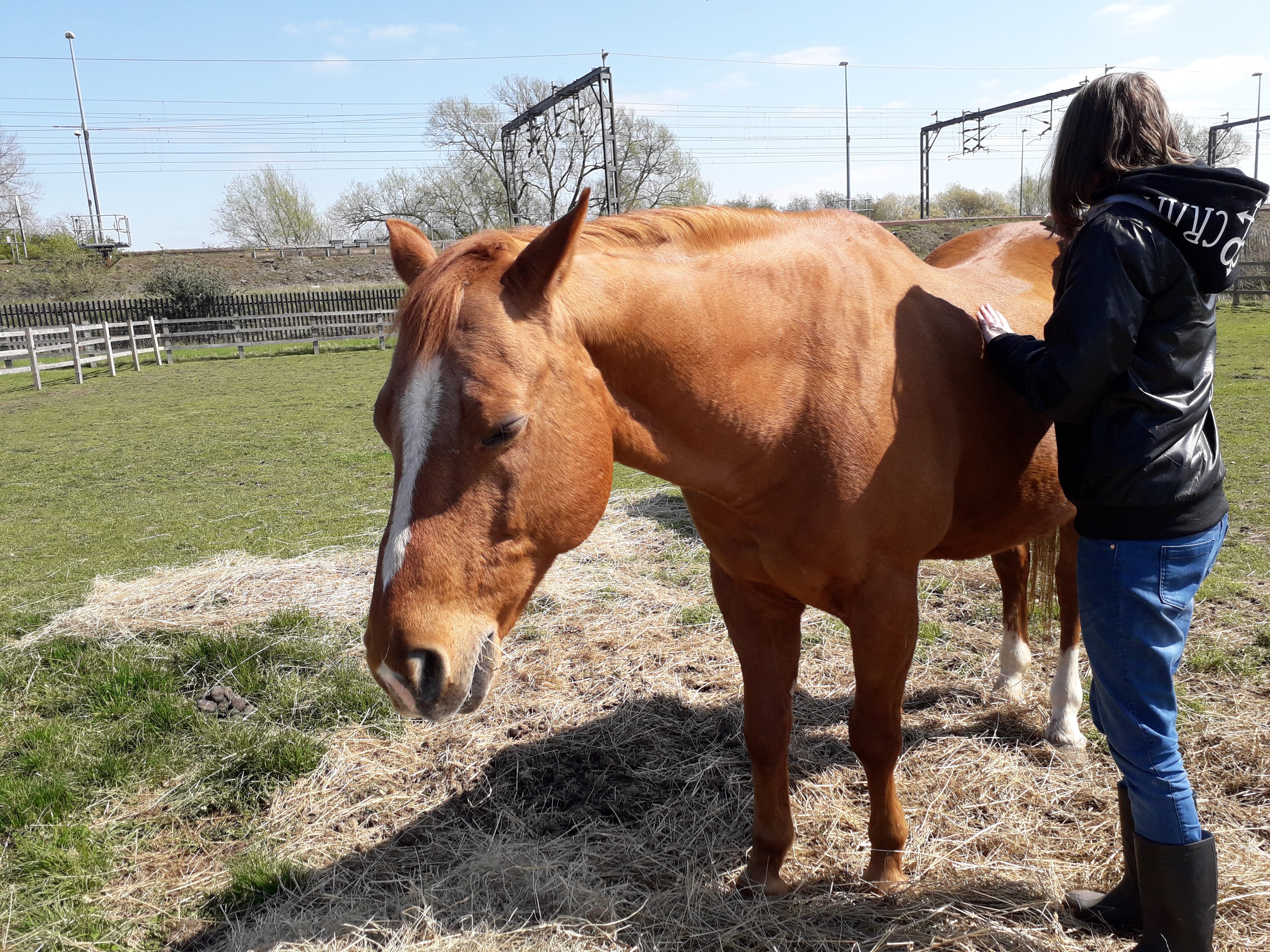 Please note: we are currently fully booked for one-to-one and group sessions. Please see our Currently Available page for further information.
All our sessions are tailored to individual needs and aims.
One to One Sessions
We offer a range of one to one sessions. A session can last from 30 mins to 2.5 hours. We would normally suggest doing as least 12 sessions, but we can sometimes do one offs, and some people attend on an ongoing basis.
Group Sessions
We can run sessions for groups of participants from a school or organisation. Usual group size is 4-6 participants, and the usual session length is approximately 2 hours.
For schools, we can combine horse activities with your curriculum – please ask for more details.
Our sessions cover a range of activities with the horses. Our aim is for participants to enjoy building a trusting partnership with the horse, while learning new skills. Here are some of the ways this is achieved:-
Learning about horse behavior by watching the herd in the fields.
Learning how to take care of a horse, including grooming, feeding, mucking out and care of their fields.
Finding out how horses communicate, through body language and energy.
Bonding with the horse through massage and play.
Different ways of interacting with the horse, including leading, longreining and free interaction.
All of our horses are handled and trained in a way that prepares them for their sessions with our participants, and encourages enjoyment of interacting with people. This gives a practical and relaxed approach, with an emphasis on a trusting partnership between horse and human.

Through the horse activities, participants will also learn about taking care of the countryside to maintain a sustainable environment for the horses. We believe that horses can help us find our way as a community to fit respectfully into the natural environment, linking with conservation and wildlife.
We have a vegetable garden which many clients enjoy helping out with.
Other interests can also be incorporated, such as photography, art, wildlife or craftwork.
We also offer mindfulness sessions. You can find out more about those here.
What we don't do
We are not therapists, so do not offer any form of counselling or psychotherapy.